The world is mourning the loss of the 'father of cannabis research,' Professor Raphael Mechoulam, who passed away on 9th March 2023 at the age of 92. Known for his pioneering work in cannabis science, Mechoulam made groundbreaking discoveries that have had a lasting impact on the world.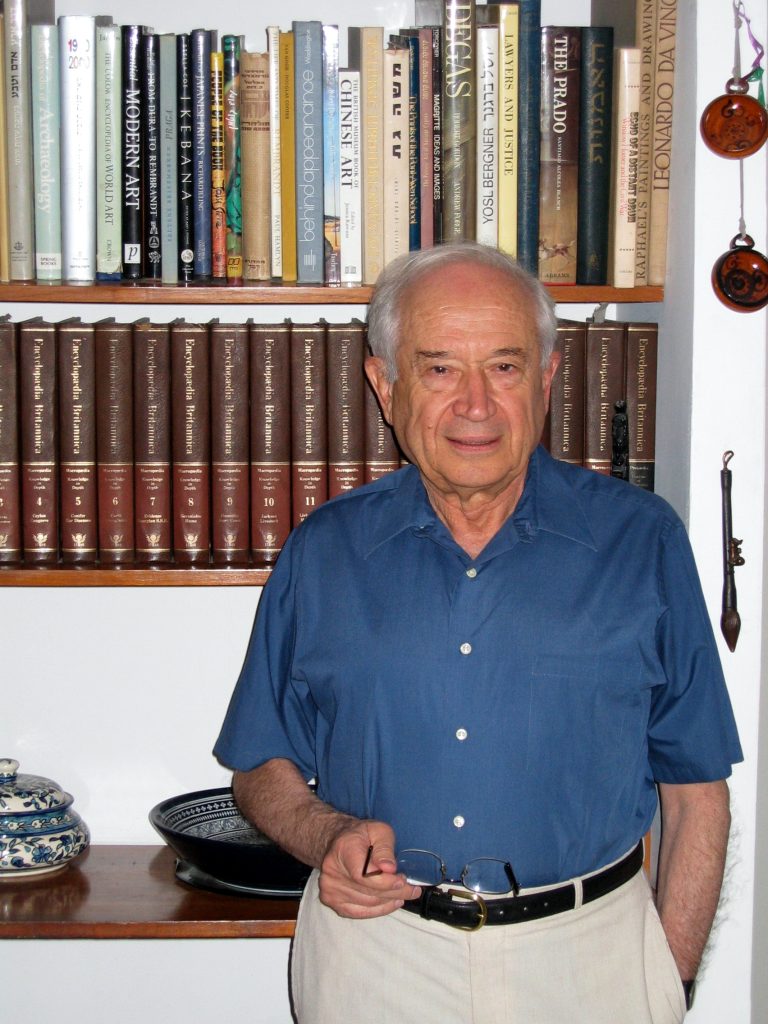 Dr. Raphael Mechoulam was born in Sofia, Bulgaria in 1930 and moved to Israel with his family when he was 15. After completing his undergraduate studies at Hebrew University in Jerusalem, he obtained a Ph.D. from the Weizmann Institute in Rehovot. In 1964, he became a professor at Hebrew University and began working on his research into cannabis.
The Work of Raphael Mechoulam
In 1964, Raphael Mechoulam made history when he isolated the main psychoactive ingredient found in marijuana – tetrahydrocannabinol (THC). This discovery led to further research into other cannabinoids such as cannabidiol (CBD) and cannabinol (CBN). His work also paved the way for further understanding of how cannabinoids interact with our bodies and how they can be used medicinally.
"Raphael's contributions were monumental," said Prof. David Mankuta, former director of the Institute for Drug Research at Hebrew University and a longtime friend of Mechoulam's. "He was an excellent scientist who always asked questions and looked for answers."
In addition to his work as a scientist, Mechoulam was also an advocate for medical marijuana use. He spoke out about its potential benefits and pushed for more research into its medicinal properties. He also helped establish clinical trials with cannabis treatments on patients suffering from a wide range of health issues.
"Most of the human and scientific knowledge about cannabis was accumulated thanks to Prof. Mechoulam," Hebrew University President Asher Cohen said in a statement. "He paved the way for groundbreaking studies and initiated scientific cooperation between researchers around the world. Mechoulam was a sharp-minded and charismatic pioneer."
Mechoulam's legacy will live on through his groundbreaking discoveries which have had a profound impact on both medical science and public policy around cannabis-based treatments throughout the world today. His passion for science has been an inspiration to many and will continue to influence future generations of scientists studying cannabis-based therapies.
"His determination to explore uncharted areas has led us down paths we never thought possible," said Dr Nirit Bernstein, head of Weizmann Institute's Neurobiology Department where Mechoulam conducted postdoctoral research from 1957-1959 . "He believed that there was something more than what meets the eye, something hidden that needs to be revealed."
Raphael Mechoulam recently co-authored a book 'CBD: What Does the Science Say?' which was published to acclaim last year. The book reviews the current scientific state of knowledge about CBD's effectiveness in treating epilepsy, cancer, nausea, pain, anxiety, PTSD, depression, sleep disorders, psychosis, and addiction.
Here at Bristol CBD we are forever grateful to Dr. Mechoulam for his incredible efforts to uncover the mysteries of cannabis, CBD and the endocannabinoid system. It was shortly after watching the film, The Scientist, about Professor Mechoulam that we decided to set up a business to help people access high quality CBD products at affordable prices.
Rest in peace, Dr. Mechoulam and thank you. Your work helped millions of people to discover the power of plant medicine and brought hemp and cannabis back to a world that badly needed it.
About Bristol CBD
Bristol CBD is the most trusted CBD brand in the UK with a trust score of 4.9 stars on both Google and Trustpilot. We also offer unparalleled customer service, support, guidance and advice and a 100% money back guarantee if you are not entirely satisfied with your CBD product.
If you have any questions about how to buy or use CBD products, please feel free to call us on 07706 031 935 at any time. We are always happy to share our experiences and help people to find the best solution for their own needs.
Please note that Bristol CBD staff are not qualified doctors or nurses and therefore we do not make any medical claims and cannot recommend CBD for specific ailments. Our articles are simply based on our own research and over 12 years experience of working with CBD. We always encourage people to talk with their GPs, physicians or nurses before taking CBD products.